SEO Checker
-
SEO analyzer, SEO audit and SEO Report for your website is very important!!!
SEO Checker - Check website SEO score, by this Powerful FREE SEO REPORT tool. SEO audit will show you all errors, website SEO performance, Keywords, Backlinks, website traffic and help you to Improve Website Search engine ranking.
Detailed SEO analysis for your website will help to find technical issues and help you to fix it.
SEO Checker
will check your website parameters
Page Title, Meta Description -
Page title and description are key factors in your website Search engines ranking.
It is most important to have your main keywords in the web page title and meta description!!!
Google Search Results Preview - You cannot check your website Preview, before Google index that website/page. In the results, you will see how your website will look in the search engines results.
Do any changes, if it is not SEO friedly and attractive!!!
Keywords Density - Make sure you are using keywords in key places in your web page content.
Keyword frequency highly affects Search engine ranking!!!
Broken links - Users/visitors and Search Engines do not like broken links.
If any broken link detected in the results, fix it ASAP.
H1, H2 heading to your Web Pages - Headings are also a factor in ranking because search engine crawlers deal with HTML headings differently.
Robots.txt and site maps - XML Site maps are very important for quick indexing. Mostly site map is uploaded in the root directory (example.com/sitemap.xml). If you have uploaded sitemap in a different directory you can specify that root in the robots.txt file.
If you have not uploaded it yet, create it with our XML sitemap Generator Tool and submit it to
google webmasters tool
.
Image Alt Test & inline CSS Test - Most of the websites are only running on the basis of their images.
So if you are also using any images on your web page then do not forget to add Alt attribute.
WWW Redirection - if your website is accessible with WWW and without WWW, Google will treat it differently.
It is quite possible your web pages indexed with and without www.
HTML Compression/GZIP Test - Gzip compression helps to load a website faster.
Good Loading speed mean good Search engine ranking!!!
SEO Checker
- SEO audit and report
A SEO Audit is an analysis of a website or website designed to help you understand how well a website is optimised for search. Based on the result of the audit you should be able to fix / solve possible issues and get a better understanding of the Content, Authority or Content related opportunities to improve your organic traffic.
Examine your webpage and get your analysis report together with your rankings. Improve your web pages and increase your search engine ranking.


OPTIMIZE YOUR WEBSITE CONTENT USING WEBSITE SEO AUDIT & REPORT
1. On Page SEO Checker
Analyze how your website is optimized for your main targeted Keyword. If your website include your main Keyword in your Domain name, Title and Description you have big chance to rank high and Top of Search Engines.
If not, do this ASAP to have bigger chance to rank your website for given Keyword.
2. Off page SEO Checker
"Off page SEO" refers to actions taken outside of your own website to improve your Search engines rankings within search engine results pages (SERPs).
O
ff page SEO-related factors have more than 50% of the ranking factor weight.
Off-page SEO relies on users/visitors behaviour (when they reference and share content they like). I
mproving Off-page SEO of a website involves improving search engine and user perception of website's quality. This happens by getting backlinklinks from other sites
(

reputable and trustworthy, High DA & PA

)
,
mentions of your website,blog or brand, Social media shares of your content, and comments & recommendations "votes of confidence" from sources outside of your own website. T
he relevance, trustworthiness and authority that effective off-page SEO affords a website ability to rank in Search engines.
Building/creating backlinks is the most important in Off page SEO. Search engines use backlinks as indications, that users like content's quality, so a website with many high value backlinks should rank better than website with fewer backlinks. Social media marketing - Social media shares, likes and comments on your website are also very important part in Off page SEO. Website with a lots of shares and like always rank Higher, than websites with few...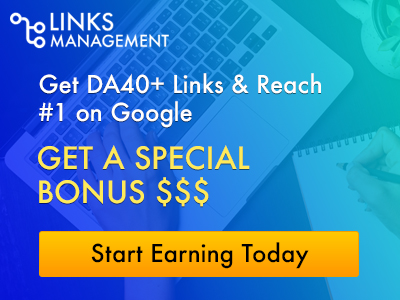 WHAT IS SEO -
Search engine optimisation
Search engine optimisation (SEO) is the process of affecting the online visibility of a website or a web page in a web search engine's unpaid results—often referred to as "natural", "organic", or "earned" results. In general, the earlier (or higher ranked on the search results page), and more frequently a website appears in the search results list, the more visitors it will receive from the search engine's users; these visitors can then be converted into customers. SEO may target different kinds of search, including image search, video search, academic search, news search, and industry-specific vertical search engines. SEO differs from local search engine optimisation in that the latter is focused on optimising a business' online presence so that its web pages will be displayed by search engines when a user enters a local search for its products or services. The former instead is more focused on national or international searches.