ALEXA - Find Website Traffic Statistics
Alexa (Amazon company) collects data from its own Alexa toolbar (need to be installed) about every website, its own unique visitors and web traffic received, and that calculate and Rank websites on the base of web traffic received. So more web traffic given website receive, more closer to the Top of ALEXA WEB RANK.
Note - Alexa rank is only based on the information collected by its own Alexa toolbar, but not every one surfing the web has Alexa toolbar installed.
Alexa is web traffic ranking, analytics, statistics, keyword research - website ultra powerful ONLINE MARKETING TOOL!!!
Increase Website Traffic Rank and Search Engine website Ranking using Alexa Competitive Analytics. Checking website traffic ranking stats, SEO, Backlinks, Keywords and many more is the basis for discovering new powerful ideas to grow your Online Business. Improve Search engine ranks, Get more organic web traffic by using your owns and your Competitor's Website Traffic Ranking Statistics.
Check your Alexa website traffic rank below
Alexa web traffic rank (Global Web Rank) shows, how popular website is to other websites on the planet.
If you had Online Business for some time, you should know about

Alexa rank

. It is one of the most popular internet marketing tools.
Alexa Traffic Rank is a third party marketing tool that estimates website traffic. Alexa Rank is often used by online businesses for competitive analysis.
Alexa is an Amazon web traffic analysis Company, providing web traffic data, global website ranking and other Web traffic & SEO information for 50 millions websites in the world.
Alexa is a toolbar that need to be installed in a web browser. Once the toolbar is installed, Alexa had access to browsing history. That data would be used to compile a list of the highest trafficked sites on the web. While some claimed this was the be-all end-all of ranking systems, there was criticism that the data being compiled was inaccurate due to the fact that it only compiled information from those who have installed the toolbar.
According to
Alexa
.com, the
traffic rank
is based on three months of
traffic
data from millions of
Alexa
Toolbar users and data obtained from other, diverse
traffic
data sources, and is a combined measure of page views and users.
How does it work?
Website traffic ranking is based on a combined measure of Unique Visitors and Pageviews. Unique Visitors are determined by the number of unique

Alexa

users who visit a site on a given day. ... If a site is identified as a personal home page or blog, it will have its own

Traffic Rank

, separate from its host domain.
Alexa website traffic rank is a metric that ranks website on the basis of their popularity over a period of 3 months. Alexa rank is a metric that ranks website on the basis of their web traffic.This website traffic ranking system audits and calculates the frequency of visits on websites. The algorithm that they use for the same is pretty simple. It is based on the amount of traffic recorded by the Alexa toolbar installed over time period of 3 months.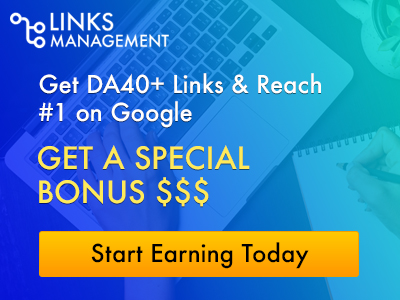 How is Alexa's website traffic ranking

determined? -

Alexa official answer!!!
Alexa's traffic estimates and ranks are based on the browsing behavior of people in our global data panel which is a sample of all internet users. Alexa's Traffic Ranks are based on the traffic data provided by users in Alexa's global data panel over a rolling 3 month period. Traffic Ranks are updated daily. A site's ranking is based on a combined measure of Unique Visitors and Pageviews. Unique Visitors are determined by the number of unique Alexa users who visit a site on a given day.
Pageviews are the total number of Alexa user URL requests for a site. However, multiple requests for the same URL on the same day by the same user are counted as a single Pageview. The site with the highest combination of unique visitors and pageviews is ranked #1. Additionally, we employ data normalization to correct biases that occur in our data.
If your site's metrics are Certified you can display Global and Country ranks for your site based on Certified Site Metrics, instead of metrics estimated from our data panel.
unless we are able to automatically identify them as personal home pages or blogs, like those hosted on Blogger .
If a site is identified as a personal home page or blog, it will have its own Traffic Rank, separate from its host domain.
Alexa ranking vs. Google Analytics?
Comparing Alexa with Google Analytics is like comparing Facebook and Twitter.
The number of visits calculation from Google Analytics, comes from the execution of a JavaScrip tag on your webpages, each time a visitor load one of your pages. There are catches (sometime javaScript doesn't execute or JavaScript is not enabled in the browser), but overall estimations are pretty accurate. Google analytikcs shows your visitor's activities, inbound links, out bound links, time spent on pages and average pages browsed by visitors and in-deep insights site performance and moves required to make your site user friendly and Search Engine friendly....so as to give a pleasant user experience.The number of visits calculated by Alexa is instead based on an extrapolation of the visits recorded by people that have he Alexa toolbar installed in their browser. Since the amount of people browsing with the Alexa toolbar is very small a (fraction of a percent). These estimations are largely inaccurate (especially for low traffic websites as the statistic base of visitors doesn't include a large amount of visitors with the Alexa toolbar).
To conclude: You should focus on Google Analytics data.

If you want to compare yourself with a competitor you can use Alexa, in a relative way withouttaking in consideration the absolute values, but you cannot compare directly Alexa and Google Analytics figures. While Google Analytics attempts to directly measure traffic of all visitors to your website, Alexa uses modeled data based on web use of those with the Alexa Toolbar installed. Because Alexa isn't 1:1 data, Google is typically your better bet for smarter marketing insights. However, when you need to compare yourself to a competitor, be sure to use Alexa-to-Alexa comparisons.
How to increase Alexa rank quickly?
1. Install Alexa Toolbar
It is very easy way to increase Alexa ranking. Install Alexa toolbar and visit your site daily.Alexa toolbar sends web site activity data to the
server. Server saves each website activity of visitors.
2. Increase web traffic to your site, blog ...
How to do this Instantly - very easy and free? Get web traffic from traffic exchange sites.
Top Traffic exchange sites
- Read this blog post and you will find out everything you need to know - what, where, how, why ...
I STRONGLY RECOMMEND TO USE TE SITE BELOW
3. Write unique original content
You may write about anything, but most important are to write original quality contents and don't try to copy content from another blog. If you write original content based on your own experiences, the visitor would like and love your content and they will love to visit your site regularly. Google always loves unique content. It also improves your site's bounce rate and increases site's ranking.
Other bloggers would like to add your site's link to their blog.You can even contact some bloggers to write for you guest post.
4. Update your post regularly
Visitor always searches your website for new information so it is important to post content regularly. If you write daily content and update them on a daily basis then your chances will increase and this will improve traffic with Alexa ranking.
If it is so hard for you at least make some small changes, improve something over your blog and than just up date it. This way your blog is still and always fresh!!!
5. Share your content on social media
Make your Facebook, Twitter and LinkedIn page/profile for your website. Share them, build followers and fan base.
How to boost your Alexa traffic rank
First and most importantly is to Install Alexa toolbar. Second - in home browser Chrome make your Home page your Website, by default should be Google. So every time you open and start Chrome your site should be loaded.
To increase your Alexa rank u MUST try to send more web traffic. How to get more web traffic? Share on Social media sites - Facebook, Twitter.... Post on Reddit, Mix ... also bookmark your site too.
Try to get few HQ BACKLINKS from high traffic sites - Remember SEO is not DEAD.
Site Optimization and good Content is the key.
Optimization for your keywords for better ranking + Off site SEO -SPEED, PAGE ON MOBILE FRIENDLY, PAGE SIZE .... MORE.
INVEST in Advertising your website - Get to be known. Yes you pay for web traffic, but you will get some returning visitors for the future too.
Create and grow your Social media profile - Facebook Fan or Business Page.
Oh and a lot lot more.
Make sure all your hard job you do will give you huge benefits later on.
Like this post? Share it with your friends!

anywebstuff - webstuff, website traffic, SEO, internet marketing

Please link back to us by copy and paste this code. Thanks so much!!!

<a href="http://www.anywebstuff.com/" rel="nofollow" target="_blank">anywebstuff</a> - webstuff, website traffic, SEO, internet
The Alexa Rank is a very important tool for marketers as it shows the advertising potential of a site. The lower the number, the more traffic that the site gets and thus the more people that ads can be served to.
Domains with lower Alexa Rank are generally regarded as more valuable than domains with higher Alexa Rank.
Having a low Alexa Score can increase the CPC that you get through your Ad network or even help you land nice native advertisers on your site.
Therefore, lowering the Alexa Rank of your site could prove beneficial for your business.
There's no direct correlation between

SEO

and Alexa Rank. However, a lower Alexa Rank might imply high amounts of traffic which could be related to having SEO blog posts on the first page of Google.
Sites that have their Alexa Rank under 10k, are probably enjoying a good chunks of visitors from the SERPs (Search Engine Results Page).
So here are some rough numbers for a month of traffic:
Top 100,000 = 100-150 people with Alexa Toolbar installed per day.
Top 50,000 = 250-300 visitors per day.
Top 20,000 = 400-500 visits, who have installed Alexa toolbar.
Top 10,000 = 700-800 visitors per day.
Top 5,000 = about 1400-1600 visitors per day.

Google Analytics - freemium web analytics service offered by Google that tracks and reports website traffic, currently as a platform inside the Google Marketing platform brand.
Google launched the service in November 2005. Google Analytics is now the most widely used web analytics service on the web. Google Analytics also provides an SDK that allows gathering usage data from iOS and Android Apps, known as Google Analytics for Mobile Apps.
SimilarWeb | Website Traffic Statistics & Market Intelligence
SimilarWeb is a global cross-device market intelligence company used by more than 100000 of businesses worldwide to discover, decide and deploy their digital marketing strategy. The tool provides users with a powerfull overview of a site's reach, website traffic ranking and user engagement. Users can search for data by entering any website URL or by running a category search by industry or country, where the top 50 websites are displayed.

SimilarWeb transforms raw data into engaging and insightful website metrics, including traffic sources, organic versus paid search, social traffic, related sites, and more. In its default view (audience overview), SimilarWeb presents website traffic for the past six full months. It displays Global, US and category rank and snapshots of audience breakdowns by countries and traffic sources.

SimilarWeb is a global digital marketing intelligence company used by 100,000s of businesses worldwide, including Google, eBay, Nike, and United Airlines, to discover, decide and deploy their digital marketing strategy. The company offers its customers information on their clients and competitor's website traffic volume; referral sources, including keyword analysis; and website "stickiness" (e.g., time on site, page views, bounce rate), among other features.
Main Features
SimilarWeb offers a rich visual dashboard with a wealth of data divided into General Overview and eight other metrics: Geography, Referring Sites, Search Traffic, Social, Display Advertising, Audience, Similar sites and Mobile apps. The free version enables comparison of up to 2 websites side by side. In the PRO version, a comparison of up to 5 sites is available.
SEMrush -
leading
best SEO All in one tool,
very useful for digital marketing experts and Web sites/blogs owners
.
The software provides intelligence data including web traffic information, keywords projected AdWords spend, site audit, topic research, lead generation, and other SEO-related data.
The company's customers include Ebay, Quora, Booking.com, Hewlett Packard Enterprise, and BNP Paribas. In 2016, it reached its milestone of 1,000,000 users with clients in more than 100 countries.
Note - there are lots of other tools out there, but anywebstuff.com only use and recomend these four as the top traffic
analytics tools!
The lower your Alexa Traffic rank the better.
Google has a rank of #1, Facebook #2. They are the top two most popular websites in the world.
Your average site with the clueless owner could be ranked at 2 million. You get the picture.
Most sites have Alexa Traffic ranks above one million.
What that means that only

the web designer and you know about your website

. Dont worry just keep working hard. If you want to get anywhere online you have to get your Alexa Traffic rank under 100,000.
Quickly increase
your Web site Alexa Rank by using these methods:
Installing the Alexa Toolbar (on every PC, laptop )
Posting on your blog frequently (as this taps into the "freshness" factor that search engines love, which will get your site higher on Google)
Creating unique content that ranks well on Google using these powerful SEO techniques (still super valid)
Writing a detailed review of Alexa. (desperate)
Claiming your site on Alexa (this has been discontinued).
Adding the Alexa widget to your site (also discontinued since Oct 2016).
If you want to attract webmasters (i.e. people that will most likely have the Alexa Toolbar installed) then you should write content that they will most likely read like SEO, digital marketing, etc ...!
More importantly, share that content everywhere (on Facebook, Twitter, Reddit) and get unique page views. You can also try running FB ads to get some more social traffic.
Get backlinks and do guest posts on other sites to improve your domain authority.
Like this post? Share it with your friends!
anywebstuff
- webstuff, website traffic, SEO, internet marketing
Like this post? Share it with your friends!

anywebstuff - webstuff, website traffic, SEO, internet marketing

Please link back to us by copy and paste this code. Thanks so much!!!

<a href="http://www.anywebstuff.com/" rel="nofollow" target="_blank">anywebstuff</a> - webstuff, website traffic, SEO, internet